JCW Group wins Employer of the Year at the Growing Business Awards 2021
30 Nov, 2022
5 minutes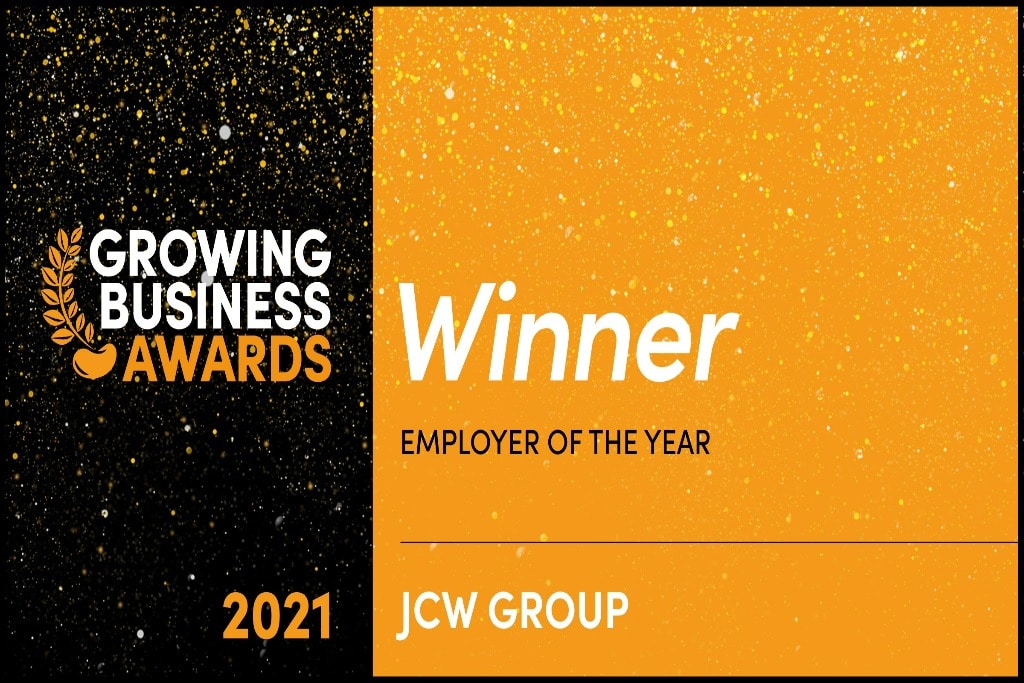 We're delighted to announce that we have won Employer of the Year at the Growing Business Awards 2021.
Remarks from the panel of judges included "JCW are innovators in the recruitment space and provide excellent onboarding and training for graduates as well as a fully embedded culture".
The Growing Business Awards are the most credible and highly valued recognition of exceptional growing businesses. They are a general business award with strict financial requirements to ensure only growing businesses are considered.
Jamie Woods, CEO, commented "I put our success over the last few years largely down to the success of our culture. We've always been a business that has prioritised the happiness and wellbeing of our people, and we work incredibly hard to try to be one of the best employers out there".
View the full list here.