JCW Group Named Finalists in Global Recruiter Awards 2021
30 Nov, 2022
5 minutes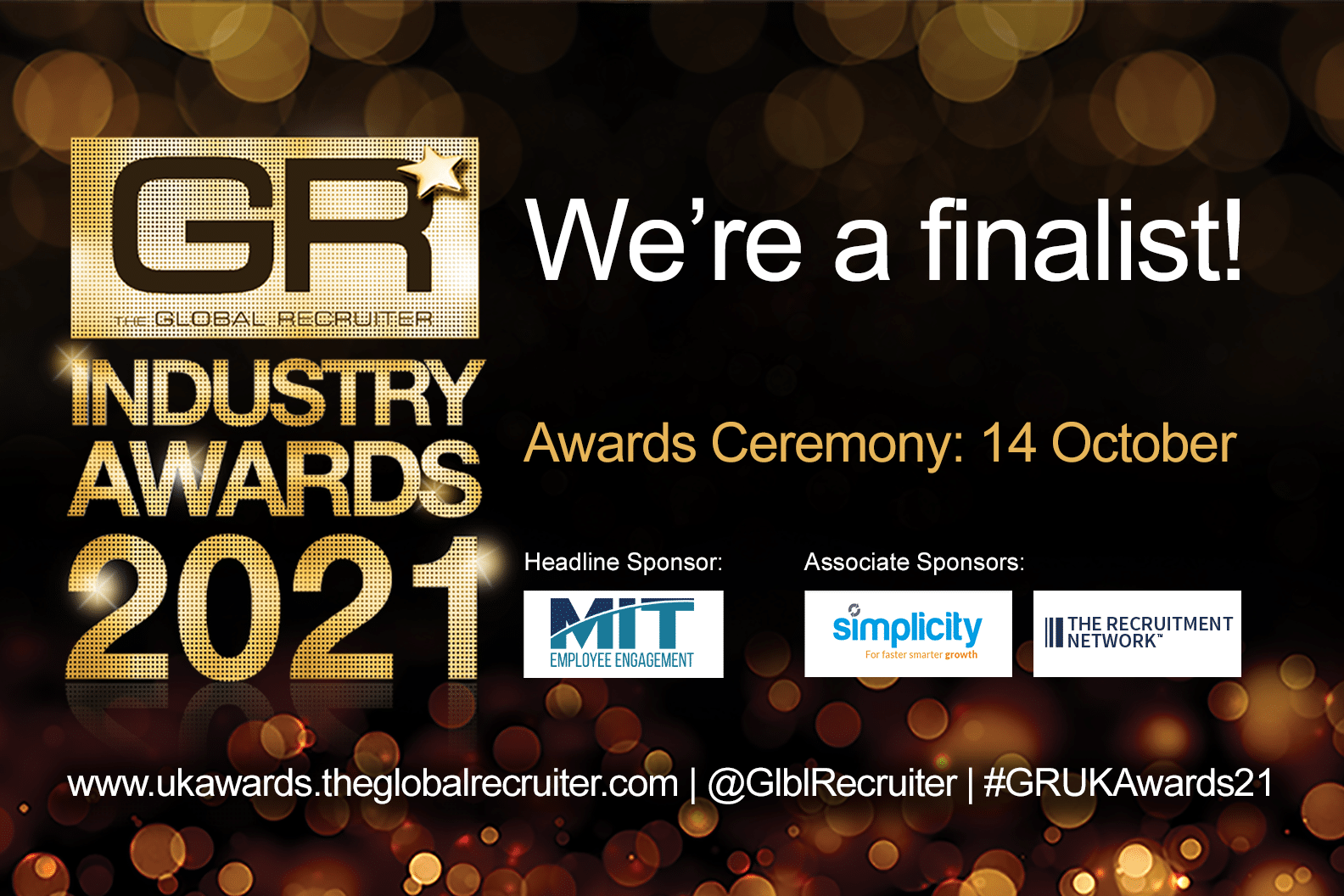 We're pleased to announce that JCW Group's 2021 award season continues to flourish!
We've been announced as finalists in two categories at the Global Recruiter UK Awards 2021:
Best Medium Recruitment Business
Best UK Overseas Operation
The long-standing Global Recruiter Awards recognise high performance recruitment companies for a variety of achievements. The awards serve to highlight companies that achieve excellent performance in the recruitment sector, and celebrate innovators in the industry, from the people that drive the businesses to the implementations of tools and technologies that support business growth and success.
The UK Overseas Operation award and Best Medium Recruitment Business award require businesses to demonstrate strengths in their UK and overseas operations, including financial performance, examples of good customer service and how the business trains and develops staff to support international growth and service quality.
A focus within JCW Group on serving an increasingly international client base has resulted in a diverse portfolio of service offerings, the launch of new brands to facilitate the meeting of an increasingly varied set of client needs, and consequently the ability to confidently enter these awards.
CEO Jamie Woods comments "We are delighted to be shortlisted for two more awards that recognise JCW Group's hard work and success over the previous year. Since the inception of JCW, our goal has been to provide our clients with the best service in the industry, which means identifying client's needs and adapting our service offering in whatever way is needed to solve their recruitment problem. This ethos has facilitated our continued growth and I'm proud of everyone within JCW Group for making this possible sharing our vision - so I'm excited for everyone here to be a part of these awards."