JCW Group Finalists in Three TIARA Recruitment Awards
30 Nov, 2022
5 minutes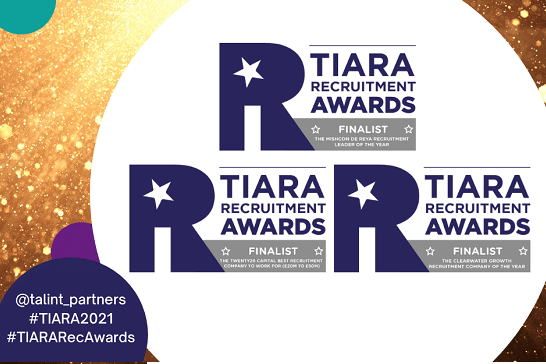 We're delighted to announce that we have reached finalist stage in three separate TALINT Recruitment Awards for 2021!
Due to the continued growth of JCW Group, supported by the development of a diverse service portfolio, the focus on a culture that creates, supports and steers successful people, and the direction and vision from leadership, we were able to confidently enter awards that reflect the success of these areas.
JCW Group has been shortlisted for:
Growth Recruitment Company of the Year
Best Recruitment Company to Work For
Recruitment Leader of the Year
Taking into account training, culture, staff satisfaction, and support, the best company to work for comes alongside string of workplace awards won by JCW Group recently, including SIA's Best Staffing Firm to Work For.
The Growth and Leadership awards were won off the back of a clear, defined and proven strategy, financial evidence of growth, and the leaderships ability to inspire and create an environment that leads to employee and business success.
Et Halstead, Group COO said "To be recognised in multiple categories at once is a testament to the dedication everyone within JCW Group has shown whilst working towards our shared vision. It wouldn't be possible without absolutely everyone pulling their weight and working towards and believing in our shared goals, so I'm hugely proud of our whole team and the culture we all have a hand in creating."
More information can be found here.