CCO Et Halstead Appears on SIA's "40 Under 40" List.
30 Nov, 2022
5 minutes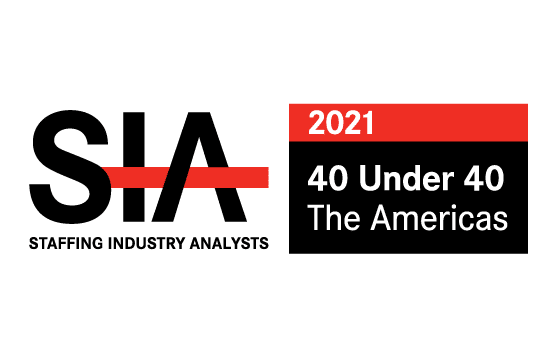 We're delighted to announce that CCO Et Halstead has been named in SIA's "40 under 40" list – a list that recognizes the next generation of leaders focused on placing people in jobs.
Taking up challenges and complexities and inspiring the ecosystem with new ideas, these trailblazers are making their mark in a space that has seen dramatic change over the past year. With creativity, empathy and commitment driving their actions and accomplishments, the 2021 40 Under 40 — career architects — are envisioning solutions and opportunities for talent in a constantly evolving world of work.
Et has been an instrumental part of the growth at JCW Group, having been a cornerstone in the development of the culture of success that permeates throughout JCW Group's worldwide offices, starting new business ventures to expand JCW Group's service portfolio, and running the operational side of the business to support the wider strategy.
This is the second time JCW Group has appeared in an SIA ranking this year, having been named as one of SIA's best staffing companies to work for in 2021.
"Congratulations to this year's 40 Under 40 honorees," said Subadhra Sriram, Editor & Publisher at SIA. "These remarkable individuals hold varied roles in their organization, from sales to operations, technology, recruiting and more, building trust, breaking down barriers and moving the industry forward each day."
The 40 Under 40 2021 website debuts this week, profiling the honorees and their impact on the workforce solutions ecosystem.