Why Organisations Focus on Contract Recruitment
30 Nov, 2022
5 minutes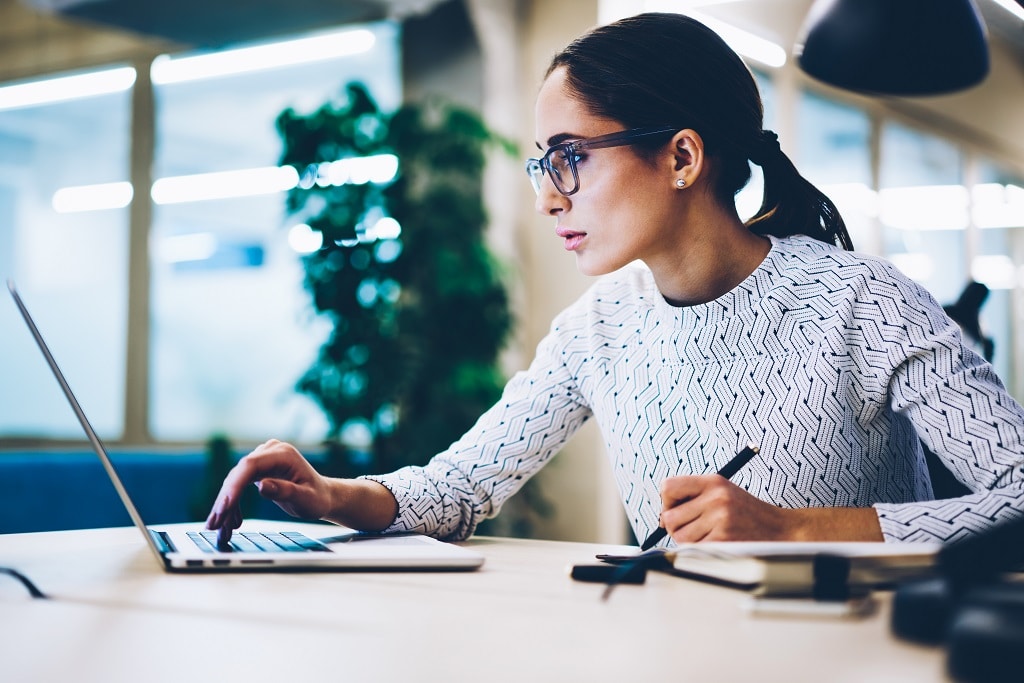 7 Reasons to Focus on Contract Recruitment
How Can Your Organization Benefit from Contract Work Arrangements?
Contract recruitment
is a fantastic option for organizations to employ talent they need, when they need it. When you hire contractors, you get the skills and experience you need for a pre-defined period. When the contract ends, you are not obligated to continue the employment of the contractor.
Here are seven reasons why contract recruitment is gaining in popularity with organizations of all types.
1. You Get Access to Specialist Knowledge, Expertise, and Experience
Organizations often find they have a need for specialist knowledge or specific expertise. However, this expertise may only be required for a short time, perhaps for a specialized project or when working with a specific client.
Hiring someone into a full-time role can be expensive and time-consuming. When the need for their experience has passed, what next for them? Contract recruitment allows you to fill the need immediately, without the expense of hiring directly, and without the time and cost of training your existing employees.
2. It Improves the Flexibility of Your Business
One thing is certain in today's economy, and that is the uncertainty. As you are required to react to a rapidly evolving marketplace, changing regulations, shifting customer needs, and a see-saw labor market, adapting your workforce is extremely challenging.
Contract recruitment enables you to adapt swiftly to the peaks and troughs of demand, fluctuating workloads, and short-term, one-off projects. This includes managing employee absences, undertaking IT/system implementation work, and staffing up for regulatory and compliance issues.
Without the need to hire permanent employees, your organization will be more flexible and efficient, and more cost-effective.
3. You Can Access Interim Cover Immediately
It takes time to fill an executive role. Often it's a long as six months, depending upon seniority. In the meantime, for example, how does your business continue should it lose its CFO, CIO, or CEO? Would your IT team be left rudderless should your CTO depart in the middle of a business-critical project?
In such circumstances, contract recruitment can help you fill the immediate need. This will help you to continue operations or project work seamlessly, while giving you the breathing space your organization needs to identify, search, and select the best candidate for the vacated position.
4. It Helps to Develop Your Own Employees
Your workforce is talented, but lacks the skills it needs to drive your business forward. A short-term contract hire can share their knowledge and expertise in a mentoring or coaching role, helping to develop your existing team and promote leadership skills that your business needs.
5. It Eases Expansion to New Territories
If you are considering expanding into new territories or conducting cross-border activity, a block on doing so is recruiting the talented people you need with the requisite regulatory and compliance clearance. You can leapfrog this issue by hiring contract staff from a global contract recruitment agency.
6. Get the Perfect Match for Your Vacant Roles
Hiring the right people can be a challenging, costly, and time-consuming undertaking. It may be possible for you to create a contract-to-hire role, in which you recruit a professional on a limited time contract, with a view to hiring them permanently if they work out. You get the skills you need immediately, and if it works out you reduce the onboarding and training requirements, while simultaneously being certain of a great skillset and culture fit.
7. Contract Recruitment Is a Financially Astute Arrangement
Though you are likely to pay substantially higher earnings to a contractor, this usually results in a significant reduction in cost. You will usually save on a range of expenses that you would otherwise pay for a permanent hire, such as:
Income taxes
Unemployment insurances
Health and life insurance
Payroll taxes
Worker's compensation insurance
Paid time off (such as sick pay or vacation payments)
Why not check out our
EU salary guide
or our
US salary Guide
to see what pay rates candidates are expecting?
Utilize Contract Recruitment Muscle Immediately
There are many scenarios in which contract recruitment can benefit your organization. Temporary employees can help to reduce your costs, while providing the expertise and skills you need, and ensuring your organization remains adaptable and flexible in a challenging environment.
For a comprehensive discussion about the exact benefits available to your organization and its unique needs, and to learn about our specific expertise and experience in contract recruiting for clients, contact Cybernetic.