How to make sure candidates are a good cultural fit
30 Nov, 2022
5 minutes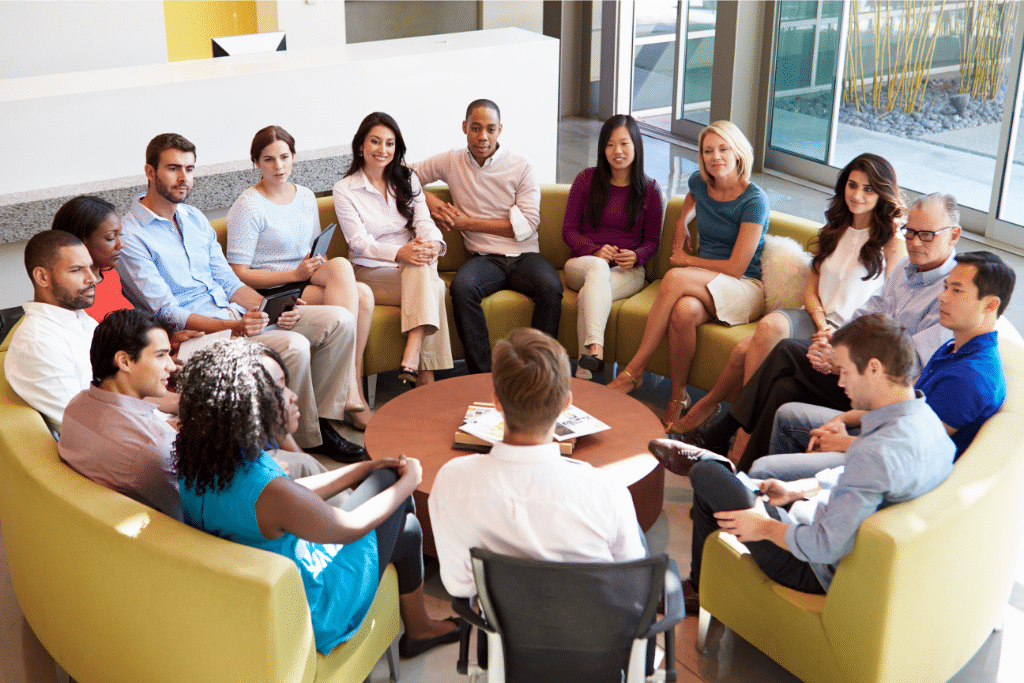 How to make sure candidates are a good cultural fit
Increasingly, businesses are recruiting for attitude and fit with the organisational culture in addition to looking for the best skills. That's because there's a growing understanding that people who have the right approach are more likely to be successful in the role and bring value to the business – and additional skills can always be learned.
A critical question for hiring managers is 'How can I tell if a candidate is a good fit for my culture?'. Fortunately, you can use the selection and interview process to help you see whether candidates are going to work both within your general culture, and within the culture of the team or department you are hiring for.
What does 'cultural fit' look like?
The first thing to do is understand what 'cultural fit' means to your organisation. Without defining the type of people and approach that your business prefers, you'll be unable to ask the right questions or to assess whether a candidate will be a good or bad hire. So, at the very least, have a checklist of the attitudes and attributes that you feel will make a good employee. These might include:
Innovative thinking
Willingness to take risks
Understanding of collaboration
Prioritising particular ethics such as inclusivity or environmental concerns
Ability and approach to working with others
Once you have a clear idea about what you want to see in a candidate, you can start to design questions to give you an understanding about what each candidate is about. You might want to refine your list to reflect the actual role you're recruiting for, as well as the culture of the wider organisation. You should also include a couple of questions about the candidate's leadership style, if that's appropriate, and about their expectations of leadership in your business.
Some sample culture questions
Here are some great questions to begin understanding cultural fit:
"How do your co-workers feel about working with you?" – this question makes candidates self-assess their skills and approach from the point of view of those around them. Whatever the answer, it gives you is an insight into how they view themselves. If you ask them to give you any specific feedback they've had from current co-workers, you can get a clear picture of the impact they have.
"Tell us about a time when you worked successfully as part of a team." – this tells you about your candidate's collaboration and team skills, giving you a clearer idea about how they will fit into the team role they are applying for. Further questions can check how they react to difficulties or confrontation within teams, and this will show whether they have the temperament and approach that works for your business.
"Describe your leadership style." – this is a very different question to the one above. The first question is about the perception of people the candidate has worked with; this question is about how you work on a practical basis. Good quality candidates will understand what this question is about and should be able to tell you how they manage individuals and teams on a day-to-day basis.
"What kind of work culture makes you happy and productive?" – we know that people are more productive when they are in a positive working environment. This question will give you a good indication of what motivates your candidate – it could be working to clear deadlines, or being able to manage their time flexibly, or being rewarded for hitting targets – whatever it is, you'll be able to see whether your culture supports their needs.
Finally, especially for more senior roles, consider extending the interview process to a tour, or a group meeting where other people in the organisation get to meet the candidate and talk to them directly. This allows you to collect opinions from a wider range of people – and those who could be working with them directly – giving you valuable information about the candidate's potential fit.
Understanding whether candidates are going to be a good fit with your business is a crucial part of your recruitment process. When you work with us, we build this into the early assessment process to help deliver high quality final candidates. It should also form part of your standard interview approach – at every role level – to ensure that you are bringing the right people into your teams and making the most of your recruitment budget.
Get in touch today to find out how we can help you find candidates that are a good cultural fit for your business.