How the benefits of cloud security can protect your business
14 Nov, 2023
5 min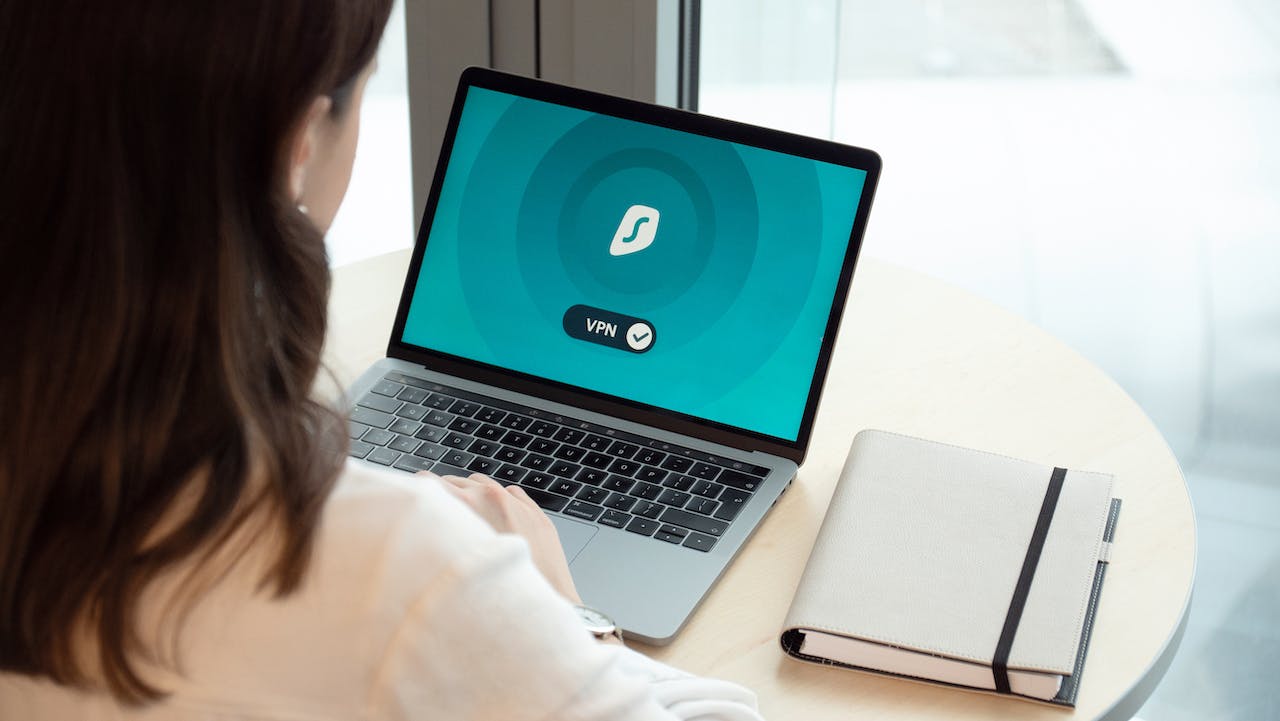 Cloud security has ascended to paramount importance in an age dominated by digital transformation. As of 2023, 94% of businesses utilise cloud services to support their daily operations, a rise from the 61% recorded in 2020. The over $600 billion market is known for its benefits of flexibility, scalability and advancing the hybrid working revolution of the pandemic that has now become the norm.
However, with these benefits comes a greater need to remain secure in the cloud as cyber hackers increase their efforts to exploit your cloud-based data. Thankfully, there are solutions to combat these potential cyber threats, which come in the form of cloud security services supported by third-party providers and cyber security specialists.
In this guide, we will first answer the question of what cloud security is. We will then explore why cloud security is important, how it works and the types of services available before delving into how the benefits of cloud security can protect your business.
Here's a breakdown of what to expect in our guide:
What is cloud security?
Why cloud security is important
How does cloud security work?
What are the main types of cloud security services?
5 top benefits of cloud security services


What is cloud security?
Otherwise referred to as cloud computing security, cloud security combines several cyber security processes intended to protect cloud-based data, applications and IT infrastructure. Cloud security ultimately aims to offer network and device security, identity and access management (IAM), disaster recovery, legal compliance and governance whilst providing an online storage space to reduce the potential of unauthorised access to data and internal and external cyber threats.


Why cloud security is important
Cloud security plays a pivotal role in protecting the applications and data you've moved to the cloud from breaches and unauthorised access. These cyber-threats can cause financial and reputational damage that can set your business back immensely. For context, the average data breach cost in 2023 is $4.5 million, a 15% rise from the past three years. What's more, 82% of breaches involve data stored on the cloud.
For further perspective, Thales's 2023 cloud security study revealed that 39% of organisations experienced a data breach in their cloud environment, an increase of the 35% recorded in 2022. Additionally, the study showed that human error was the cause of 55% of these data breaches.
Hackers are constantly updating their skill sets and altering their tactics to exploit vulnerabilities in cloud computing. Many of these online criminals see cyber attacks on the cloud as a quick win with substantial financial gain, as mentioned above.
Of course, cloud computing comes with significant benefits and essentially paved the way for remote working during the pandemic and helped revolutionise how businesses manage and utilise technology by providing unparalleled flexibility and scalability that supported performance optimisation and performance.
Ultimately, to ensure your business continues to harness the benefits of cloud computing, it's imperative to have a cloud security strategy in place. Doing so will help protect your company's presence on the secure cloud, ensuring you don't fall victim to various online threats.
Since we've outlined what cloud security is, why it's important and how its purpose is to implement processes to protect your infrastructure and keep your data secure in the cloud, you're probably wondering how it works. Scroll down to our next section to find out more.


How does cloud security work?
Cloud security often starts with the responsibilities of security measures being shared between your internal IT team and a cloud security provider (CSP).
A CSP is a third-party vendor that offers cloud security solutions to companies needing support in protecting their data, applications, and infrastructure in the cloud. Cloud security providers will typically be responsible for the core infrastructure of the cloud. At the same time, your business is accountable for ensuring infrastructure, network controls, data, applications, identity and access management are secured in the cloud.
If a business doesn't have the resources in-house to share these responsibilities, the cloud security provider can take care of everything. Scroll to our next section to discover more about the cloud security services offered by CSPs.


What are the main types of cloud security services?
When it comes to cyber security on the cloud, there is not one size fits all, and there are several services organisations can turn to for support. The most used cloud security services include the following:
Infrastructure as a service (IaaS)
Software as a service (SaaS)
Platform as a service (PaaS)
Let's explore these types of cloud security services in more detail.
Infrastructure as a service (IaaS)
Infrastructure as a Service (IaaS) is a cloud security service providing businesses access to fundamental computing resources, such as servers, storage, and networking, on a pay-as-you-go, on-demand basis.
In the IaaS model, the cloud service provider owns and maintains the following:
The physical network
Storage of data
Patching and configuration
The customer (your business) is then responsible for managing and securing the following:
User access
Operating systems
Virtual network controls
Applications
Data
This type of cloud security service gives businesses more control over their IT environment, but it also requires more technical expertise to manage, which is where the CPS comes in.


Software as a service (SaaS)
Software as a Service (SaaS) is another cloud computing security service whereby software is hosted and managed by a third-party CPS and made readily available to users over the internet.
SaaS is a full-application stack cloud service where the cloud provider is accountable for securing the following:
Software
Data storage
Applications
Virtual network controls
Physical network
Middleware
The customer is only responsible for the following:
Securing their own data
User access
With SaaS, the customer simply subscribes to the service the third party provides and uses it through a web browser or mobile app. This service eliminates the need for organisations to source, install, and maintain software on their own servers.
Platform as a service (PaaS)
Platform as a Service (PaaS) is the last cloud security service model we'll discuss in this guide, but it is certainly not the least. PaaS provides businesses with the hardware and software development tools and middleware required to design, create, test and deploy various applications.
The PaaS cloud security service provider will be responsible for the following:
Operating system
Physical network
Virtual network controls
Storage
With PaaS, the customer is accountable for managing the following:
Their own data
User access
Applications
As the PaaS model allows customers to create and run their applications on the secure platform, with support from a range of hardware and software resources, development tools, and middleware, the need for businesses to purchase, install, and maintain their own development environment is eliminated - a massive benefit for many fast-growing tech companies.
Cloud security services offer a flexible solution that allows organisations to scale and innovate in a cost-effective way that works for them. Many benefits of cloud security services relate to protecting your business, and in our next section, we'll delve into 5 of the top security advantages of cloud computing.


5 top benefits of cloud security services
Cloud security is one of the major cyber security trends 2023 has to offer and comes with many advantages. These advantages include providing greater threat protection over data security and DDoS protection to being a cost-effective, reliable and available security assistant supporting your efforts to stay compliant. In this section, we'll explore these 5 top benefits of cloud security services to further emphasise why cloud security is important and how it can protect your business.


1. Cloud security enhances data security protection
As businesses have become more mobile, opting for hybrid working, they rely on their employees to use various devices from various locations to access the same files and data. These files and data stored on the cloud are located across several data centres worldwide. Although handy for remote working, data stored on the cloud leaves the door open for potential cyber threats.
Due to cloud data being accessible via the internet, they are prime targets for cyber attackers who will use their tactics to leak data and implement various ransomware, phishing and malware attacks. As mentioned, these data breaches can cause severe harm to your business from both a financial and reputational standpoint.
Thankfully, one of the most significant benefits of cloud security services is that it enhances your data security protection. A CPS can encrypt your sensitive data and provide your organisation and employees with the tools and best practices for sharing data online to ensure your data security is as protected as possible.
Cloud security providers can also ensure virtual collaboration on files and documents between your colleagues is done safely within the confines of a secure cloud environment. Partnering with a CPS can also help make sure your company's data is protected and secured on the cloud in a potential scenario where a device or part of your IT infrastructure is damaged or lost, allowing you to sleep easy even if there are faults within your internal or external computer systems.


2. DDoS protection is a significant benefit of cloud security
DDoS attacks are aimed to overwhelm the servers of a company's website with more traffic than they can cope with, leaving them unable to respond to user requests and prone to malicious threats.
With global distributed denial-of-service (DDoS) attacks increasing by 150% in 2022 and averaging to last 66 hours per attack, along with downtime being known in previous years to cost businesses anywhere between $8,000 to $74,000 every hour, the financial and reputational harm a DDoS attack can bring is a worrying read. However, you needn't worry for long, as one of the other benefits of cloud security services is that they can help protect your company from DDoS attacks.
Cloud security service providers can monitor and analyse the level of traffic directed to your servers. They will typically have built-in redundancies and access to content delivery networks (CDNs) to handle large surges in traffic to ensure your website remains accessible during a DDoS attack.
A third-party CPS will have a team of cloud security specialists on hand to continuously monitor and identify potentially harmful patterns and implement measures to mitigate this traffic from damaging your website and online presence. They also provide multiple levels of control within your IT infrastructure, protecting your cloud-based assets from DDoS threats. This allows you to continue your daily operations without the fear of your website or data being exploited.


3. Cloud security is a cost-effective solution
Another one of the security advantages of cloud computing is how it can be a cost-effective solution for your business. When you invest in cloud security services, you are often offered a pay-as-you-go option, allowing you to only pay for what type and level of service you need, when you need it and for how long. This gives you the flexibility to budget for the cyber security services you require without the fear of overspending.
Cloud security services are also an excellent solution for emerging small and medium-sized businesses that may not have the budget to afford permanent in-house cloud security experts and instead prefer to turn to reliable contract and interim solutions that a CPS can provide. Cloud security providers will reduce the expenses for internal employees to manually implement security configurations and updates, as they can take care of your security needs.
Additionally, with the support of a CPS, your wider IT department, who may have been tasked to temporarily support your cloud security needs, can get back to what they do best, making cloud security services a cost-effective solution from a monetary standpoint and a time-saving one.
More costs can be saved by using cloud security service providers because you don't need to invest in the relevant hardware, software, or IT infrastructure, as the cloud security provider can supply this.
Ultimately, the cost-effectiveness of cloud security services makes it possible for organisations of all sizes to scale at their own pace whilst keeping their operations secure in the cloud.


4. Secure cloud security is more reliable and readily available
Your data stored in the cloud is vulnerable to threats and breaches 24/7, so even in your out-of-hours, it's essential to have round-the-clock security support to protect your business throughout all hours of the day. With that said, one of the other significant benefits of cloud security services is that they are reliable and readily available in your time of need.
Using the latest technologies, cloud security providers will provide proactive and continuous visibility, monitoring and tracking of your cloud-based assets. Cloud security services offer real-time, year-round, 24-hour support that helps forecast and mitigate potential risks and threats posed on your organisation.
Not only are the services of a CPS reliable and readily available, but by protecting your business from potential cloud-related cyber attacks, a CPS can ensure your systems stay reliable and available to your internal and external users without disturbances or interruptions. This allows you to work on your internal projects and provide excellent customer service without the concerns of downtime or your IT infrastructure falling victim to an attack.


5. Cloud security services help you stay compliant
All businesses across many industries must adhere to specific rules, laws and regulations. Whilst some restrictions only apply to certain companies and some organisations are prone to comply with more rules than others, your brand must remain compliant as many of these regulations refer to data protection, be it personal or financial.
This leads us to our final entry to our 5 top benefits of cloud security services and how they can help your business stay compliant and protected from unintentionally violating any regulations. Cloud security service providers have expertise in various compliance frameworks and regulations, including GDPR, PCI DSS, and ISO 27001. They understand the requirements and can help your business implement the necessary security controls to meet compliance standards.
The security advantages of cloud computing regarding compliance go back to our first point, whereby a CPS can give your internal IT team the tools and guidance for compliance best practices. Here, you can ensure that the third-party provider protects your data and that your employees know how to protect themselves and your business from breaking any compliance regulations when working on the cloud.


The Final Word
Cloud security is a vital component of modern business operations. As organisations increasingly rely on cloud-based systems for data storage and application hosting, the need to safeguard sensitive information from cyber threats is paramount. The statistics outlined throughout this guide underscore the urgency, with data breaches on the rise and significant financial losses associated with these incidents.
The constantly evolving tactics of hackers make it clear that protecting cloud resources is an ongoing battle. However, the benefits of cloud computing, including enhanced flexibility, scalability, and remote work capabilities, are too valuable to ignore.
Therefore, businesses must find a middle ground to ensure they can utilise the benefits of cloud computing whilst remaining secure in the cloud. This middle ground involves implementing a robust cloud security strategy supported by a trusted CPS and acquiring cyber security experts.
Ultimately, cloud security should not be considered an option for your business; it's a necessity. We've highlighted the importance of cloud security and how its benefits give you greater threat protection over your business's cloud-based assets, allowing you to operate 24/7, 365, knowing you are kept secure in the cloud.
Whilst cloud security providers are a valuable assistant to supporting your cloud-based needs, you should also consider onboarding a contract or permanent cyber security specialist to protect your business further. Find out the roles that can support your online security efforts and the skills and responsibilities required to keep your business secure by reading our guide on the 5 cyber security jobs shaping the tech industry.
Get in touch with a cyber security recruiter today!
Now that you understand why cloud security is important and how it can protect your business, it could be time to consider how strategic solutions can help keep you secure in the cloud and bolster the longevity of your brand. But don't worry. You don't have to figure this out alone.
Our expert cyber security recruitment team are here to guide you to the people you need to implement the security advantages of cloud computing into your organisation. So, get in touch with one of our experts to find out how we can help your business take one step closer to harnessing the benefits of cloud security.