5 Cyber Security Jobs Shaping the Tech Industry
14 Aug, 2023
5 min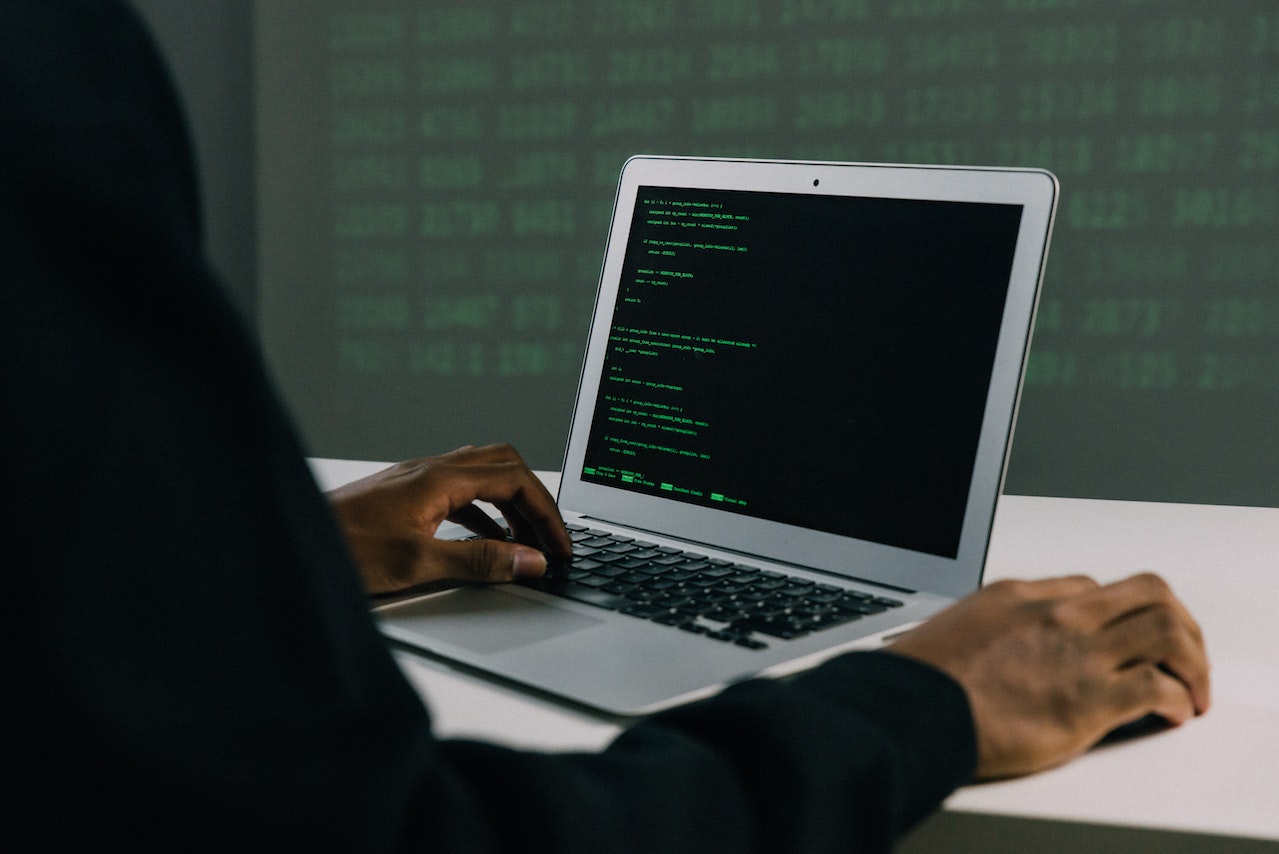 With the demand for tech talent higher than ever across a range of industries, there are plenty of cyber security jobs for entry-level and senior tech professionals to choose from. The need for cyber security professionals has risen dramatically over recent years, largely due to the increasing risk of cyber threats, a chronic skills shortage, and rapid growth in the cyber security sector. While the digitisation of the workplace has brought many benefits, it has unleashed a myriad of potential threats that stand to damage the finances, operations, and reputation of their intended targets.
Well aware of the risks posed by cybercrime, companies are on the hunt for the best and brightest cyber security professionals with the skills to bolster their digital security. If you are an IT professional looking to rejuvenate your career in a thriving sector, then you should consider applying for a cyber security role. Life as a cyber security expert comes with numerous advantages, such as competitive salaries, job security, and continuous learning opportunities.
To give you an idea of the career paths you can pursue in this innovative sector, this guide explores 5 cutting-edge cyber security jobs shaping the tech industry. We'll delve into the skills and responsibilities, salary expectations, requirements, and career prospects that each role involves.
1. Cyber Security Analyst
Cyber security analysts play a vital role in the fight against online crime, helping companies or clients to identify and manage cyber threats. Public and private organisations are facing an array of harmful cyber security breaches, such as phishing, malware, password attacks, and SQL injections. Cyber security analysts are at the forefront of the battle against scammers, and because of that, they are in sharp demand.
Skills and Responsibilities of a Cyber Security Analyst
From small-scale data breaches to catastrophic ransomware attacks, cyber security analysts are expected to manage a wide variety of cyber threats. Given the ever-complex nature of the cyber security world, cyber security analysts' duties are incredibly varied and entirely depend on their specific roles. They can work as consultants who offer expert cyber security advice on a freelance basis or within organisations using their skills to bolster cyber security systems.
Cyber security analyst job responsibilities include:
Monitor for potential cyber attacks or illegal activity
Make improvements to existing security systems and design new ones if necessary
Prepare for security breaches by drawing out contingency and disaster recovery plans
Practise ethical hacking to test and evaluate security systems
Detect security weaknesses and implement strategies to minimise them
Cyber security analysts must possess excellent IT skills and have an in-depth understanding of software, hardware, operating systems. Not only should they be well versed in security technologies like application firewalls and antivirus software, they need to have strong problem-solving skills to be able to manage new and unforeseen threats whenever they arise. The ideal candidate will also have outstanding communication skills, capable of explaining technical issues to colleagues who don't possess technical expertise.
How to Become a Cyber Security Analyst
Though many employers require cyber security analyst candidates to hold degrees in a STEM subject, pursuing a cyber security role without a degree is possible by working your way up from an entry-level IT role. An alternative route into the profession is by taking an apprenticeship course that blends work experience with academic study.
To make yourself all the more attractive to future employers, you could consider undertaking a Master's course in a relevant subject, such as cyber security or computer science. It is also important to have a sufficient amount of hands-on experience in a cyber security related role, so partaking in an industrial placement, internship, or voluntary role would put you at an advantage
Cyber Security Analyst Career Prospects
The demand for top cyber security staff is outpacing demand, and cyber security analysts can expect a wide selection of job opportunities. After gaining valuable experience in an entry-level role, you can move into a midweight or senior cyber security analyst position. An alternative to working in an organisation is establishing yourself as an independent consultant or starting your own cyber security firm.
To expand your professional development and demonstrate your commitment to the profession, you may wish to gain an industry-related qualification, such as the Systems Security Certified Practitioner or the Certified Information System Security Professional certification. You can also join organisations like the Chartered Institute of Information Security for networking opportunities and keep up to date with the latest industry developments.
2. Software Engineer
Software engineering is one of the most vital jobs in cyber security, as their core duties include designing, testing, and implementing technologies in line with cyber security protocols. A career in software engineering is intellectually stimulating and rewarding, and given that the starting pay is 64% above the UK average, now is a better time than ever to pursue this profession.
Skills and Responsibilities of a Software Engineer
In the context of cyber security, security engineers are tasked with writing and designing safe and efficient code for operations systems. They are expected to conduct tests to assess existing software's security and provide expert guidance on how organisations can improve their software security systems. If you are looking for a fast-paced IT role that is both challenging and rewarding, software engineering may be a suitable route for you.
Software engineer job responsibilities include:
Design and create software programs and computer operating systems in line with cyber security protocols
Write and test code in collaboration with computer programmers
Monitor operating systems for software defects and make improvements where necessary
Communicate with clients and colleagues about the performance of software systems
Stay up to take with the latest software engineering knowledge by attending courses and reading relevant literature
To succeed as a software engineer, you must have a thorough knowledge of computer technology, a forensic approach to problem-solving, and the ability to work effectively as part of a team. Engineers working for private organisations should be aware of their company's commercial and business goals. In addition to technical know-how, software developers need to have a creative outlook that enables them to come up with innovative solutions to complex problems.
How to Become a Software Engineer
Software engineers typically hold degrees in a relevant subject, such as computer science, electronics, or mathematics, and many recruiters require candidates to have achieved a 2:1 or above. Graduates who don't have a degree in a computer science-related field can enter the profession by taking a postgraduate IT conversion course. You can also gain software-specific professional certifications that show you are dedicated to your profession, such as Microsoft Learning and Certified Ethical Hacker credentials.
On top of having the required academic qualifications, candidates also need to show that they have had relevant work experience in programming, application development, or another software engineering-related discipline. There are multiple ways to gain experience, including course-related placements, a year in industry, and shadowing for a software engineer.
Software Engineer Career Prospects
There is currently a shortage of skilled software engineers, and there are plenty of vacancies for entry-level candidates to choose from. They can find employment in a broad array of sectors, such as the manufacturing industry, financial services, and public sector. Instead of working for a government or private organisation, software engineers can become freelance consultants, offering their expertise to companies on a contractual basis.
As a junior software engineer, you'll be designing and writing code under the supervision of a senior-level engineer, and after three years, you'll be trusted to oversee highly technical projects. With around five years of experience, you can think about moving into a senior-level role where you'll be responsible for managing a team of engineers. To further diversify your skill set, you could undertake training in fields such as finance and management.
3. Forensic Computer Analyst
Cyber crime is a major concern for public services, companies, and private citizens alike. High-profile cyber crime incidents like the WannaCry ransomware attack that affected the NHS serve as a reminder of the real and present threats that cyber criminals pose. One of the most crucial jobs in cyber security, forensic computer analysis plays a fundamental role in the fight against the damage caused by cybercriminals.
Skills and Responsibilities of a Forensic Computer Analyst
From the theft of confidential information to hacking networks, forensic computer analysts are responsible for dealing with a range of illegal online activities. They utilise state-of-the-art, specialist computer software to secure and retrieve data linked to online data breaches and security incidents. In collaboration with law enforcement agencies or computer forensic companies, these professionals are motivated to reduce the risks associated with online criminality.
Forensic computer analyst job responsibilities include:
Use forensic software like FTK and EnCase to extract and interpret data
Recover protected or encrypted files for victims of cyber crime
Analyse data from electronic devices to trace individuals or criminal groups
Investigate and look for evidence in accordance with legal practices
Stay up to date with the latest digital forensics technology and cyber crime investigation methods
As with all top cyber security jobs, forensic computer analysts must have a keen eye for detail, an inquisitive mindset, and excellent problem-solving skills. Not only will you be expected to spot concerning data patterns and frailties in operating systems within tight deadlines, but you'll also need to effectively communicate your findings with colleagues who aren't familiar with the intricacies of cyber crime investigation strategies.
How to Become a Forensic Computer Analyst
Employers seeking tech talent to fill forensic computer analyst roles tend to look for degrees in relevant subjects like computer forensics, computer science, or cyber security. To make your application stand out even more, you could take a Master's course certified by the National Cyber Security Centre. It is also possible for those without a formal degree to enter the profession by starting in a junior role and gaining sufficient work experience.
Many hiring managers will look for solid work experience examples, whether it be a summer internship or an industrial placement in a computer forensics department. A programming and web development background would be advantageous, and you could create your own website to showcase your computer skills. You could also partake in competitions like Cyber Security Challenge UK to enhance your technical skills and expand your experience.
Forensic Computer Analyst Career Prospects
Companies will always be on the lookout for exceptional computer forensic analysts to strengthen their online security, so you can expect to come across plenty of job opportunities. You can kickstart your career by landing a place on a graduate scheme or getting a junior role, such as a support technician for a network engineer. After a few years of experience as a forensic computer analyst, you can move into a senior role at a public or private organisation or go self-employed and establish an IT security consultancy.
Throughout your career, you should go the extra mile to keep on top of your cyber crime knowledge, especially as it is such a fast-evolving form of illegality. New and improved investigative methods and strategies will likely appear all the time, so be sure to take regular training sessions to learn all about the latest tools and software, such as FTK, Expert Witness, and Forensic Toolkit. There's also a range of forensic computer analysis-specific professional qualifications you can take, including the CREST certifications.
4. Penetration Tester
A penetration tester, sometimes referred to as an ethical hacker, is a cyber security expert who legally hacks into computer systems to identify security flaws. Combining outstanding technical skills with an in-depth knowledge of IT law, penetration testers play a pivotal role in helping companies to learn how to repel external cyber threats.
Skills and Responsibilities of a Penetration Tester
Minimising the risk of cyber attacks is a key concern for small and large organisations, and penetration testing is key to achieving that ambition. The National Cyber Security Agency endorses the use of penetration testing as a means of analysing the security of IT systems, so there is little wonder there has been a 35% growth in IT security analysts from 2021 to 2023. Penetration testers are experts in manipulating all manner of systems, including networks, Windows and Mac operating systems, and mobile applications.
Penetration tester job responsibilities include:
Design and carry out penetration tests
Simulate cyber attacks on websites to identify security frailties
Write detailed reports that outline your findings, making expert recommendations where necessary
Present findings to stakeholders, colleagues, and other relevant parties
Educate non-technical team members about how to mitigate the threats of cyber crime
Top penetration testers are able to seamlessly blend expert IT knowledge with outstanding interpersonal skills. The ability to explain potentially complex IT issues to team members who may not be well versed in cyber security is a skill that penetration tests must master. They also need to have a strategic mindset, a strong ethical compass, and demonstrate that they can solve problems in high-pressure, fast-paced environments.
How to Become a Penetration Tester
Similar to other cyber security jobs, penetration testers usually have a degree in a computer science-related subject and specialist knowledge of computer operating systems. Graduate entry-level roles are not all that common for penetration testing, and many employers will look for at least two years of work experience in an IT security job. If you do not possess a degree in a relevant subject, you could take a postgraduate conversion qualification and gain the required work experience before pursuing penetration testing roles.
Hiring managers may also expect you to have professional qualifications, such as the CREST Registered Penetration Tester and Certified Ethical Hacker certifications. As this is a cyber security-based role, you must undergo security clearance checks before an employer makes an offer. In addition to applying for job vacancies, you could make speculative applications directly to companies as they may require your services in the future.
Penetration Tester Career Prospects
Prior to landing your first penetration tester role, you'll work in a junior position to build up experience, such as systems administrator or IT support. With the right experience and qualifications, you'll be well-equipped to apply for penetration tester roles. When starting your career, looking for roles in smaller and medium-sized firms may be better, as they are more likely to hire entry-level professionals.
Management and senior-level positions are open to those who have spent around seven years working as a penetration tester. Penetration tester jobs are available in the public and private sectors, from multinational companies in financial services to government organisations like the NHS. After working in-house for a number of years, you may want to set up your own business or move into consultancy work.
5. Solutions Architect
Solutions architects are responsible for designing, building, and implementing IT systems. In the world of cyber security, they are tasked with designing IT security systems that are able to detect and repel cyber threats. Solutions architects not only need to have a detailed understanding of how to build efficient and secure operating systems, but they also need to be able to explain complicated technical issues to staff who do not have IT expertise.
Skills and Responsibilities of a Solutions Architect
Building and maintaining a company's IT system is no easy feat, and solutions architects must be adept in designing technical architecture that meets the business's specific needs. From assessing existing software systems to monitoring for bugs and glitches, they are expected to perform a wide array of key tasks. To remain creative and innovative, solutions architects need to stay up to date with the latest technological developments and trends.
Solutions architect job responsibilities include:
Design and integrate IT systems in line with the needs of the company or client
Provide expert solutions to technical problems whenever they arise
Supervise teams of developers and engineers
Report issues to stakeholders and communicate how you intend to resolve them
Ensure that the creation of an IT system is in line with budgetary requirements
As well as possessing excellent IT skills and an in-depth understanding of cyber security, solution architects must exhibit organisational and managerial qualities. Knowledge of coding languages such as Java and Javascript is also a core skill for the role, especially when it comes to collaborating with developers and programmers. Solution architects work closely with stakeholders, managers, administrators, and other members of staff, so strong interpersonal skills are also essential.
How to Become a Solutions Architect
A degree in computer science, software engineering, or a related discipline is required for those who wish to become solutions architects. With a background in computer science, you can develop your understanding of IT architecture and modern software, thereby equipping you to pursue a career in solutions architecture. You may want to further enhance your knowledge and skills by undertaking a postgraduate course in a computer science-related field or maybe even a non-STEM area such as business administration.
Gaining industry experience is an important part of building up your CV; most employers will consider this a requirement. Many will ask for at least five years of experience in a relevant role, such as software developer or network engineer. With the right balance of academic success, work experience, and professional certifications, you'll be in a position to kickstart your solutions architecture career.
Solutions Architect Career Prospects
Similar to many jobs in cyber security, solutions architecture is a thriving field with plenty of job opportunities for graduate, midweight, and senior-level talent. Once you have had roughly five years in a developer or network engineer role, you should have the required technical expertise and soft professional skills to become a solutions architect.
Many solutions architects progress to positions such as lead solutions architect or enterprise architect. These senior-level roles will also well equip you for becoming a solutions architecture consultant or a top-level strategy planning job. Whether you wish to work for an organisation or go it alone as a freelance consultant, you can expect your solutions architecture career to be a rich and fulfilling one.
The Final Word
The cyber security sector is thriving, offering a wide range of cutting-edge career opportunities for tech professionals. These cyber security jobs play pivotal roles in safeguarding organisations from cyber threats. With competitive salaries, job security, and continuous learning opportunities, a career in cyber security promises a rewarding and fulfilling journey. These top jobs in cyber security allow candidates to embrace the dynamic world of technology and contribute to building a safer digital future.
Our Passion for Connecting Tech Talent With Cyber Security Jobs
At Cybernetic, we have been sourcing top IT professionals for leading tech roles since 2007. With a team of knowledgeable consultants, we are proud to support our clients by connecting them with the best and brightest talent the industry offers.
Whether you are a candidate looking for the latest jobs in cyber security or a tech company that requires IT expertise, we are here to support you. By contacting us today, you can learn all about how our best-in-class recruitment services can help you achieve your goals.