How Do You Recruit Machine Learning Engineers?
30 Nov, 2022
5 minutes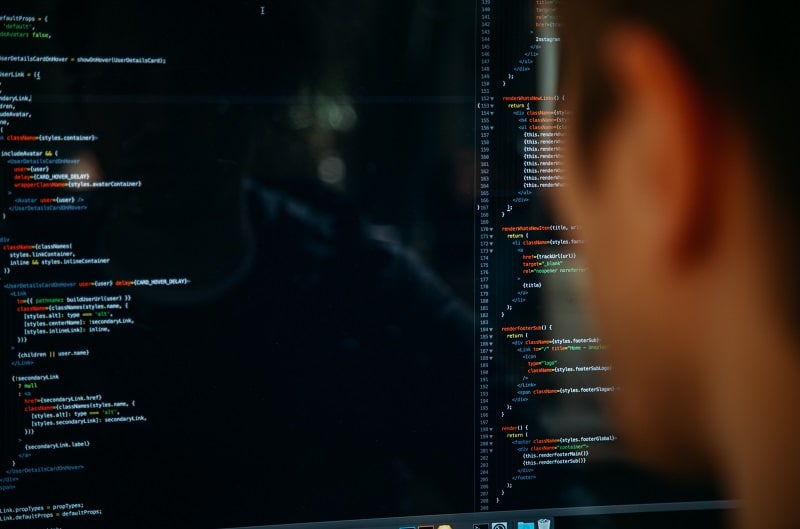 How Do You Recruit Machine Learning Engineers?
Beat the Laws of Supply and Demand with Strategy
To take advantage of AI technology,
machine learning engineers
are crucial. However, hiring them is proving difficult.
According to a survey by RELX, 81% of companies are employing AI technologies, and four out of 10 of them at a serious level. Demand is on the increase. Yet, the talent available to fill demand is short. Deloitte reports 23% of advanced AI adopters are suffering a major or extreme gap between AI needs and skills available.
This makes hiring Machine Learning Engineers incredibly challenging. It's time to reboot your recruiting tactics with these hiring tips.
Know Your Needs
Machine learning
can cover a host of other terminologies that will lead to role misconceptions. Having a poorly written job description or unclear target for your hiring needs will flood your search. Therefore, before you even think about advertising, consider:
· Your Business Goals and Needs
Your future growth plans and vision may be aligned with, and attractive to, a candidate whose skills and mindset are perfectly complimentary to your needs.
· Client Demands
Various skills and contracts (from
permanent to interim
) will determine who you need on board to meet client/project deadlines.
· Current Role Required
The tech industry is ever-changing. So, too, are machine learning engineer roles. Review the job description, and what will be expected of your new machine learning engineer from day one and in the future.
· Machine Learning Skills
Determine what you need from your machine learning engineer. Certain technical abilities, or languages? Invaluable experience? Or fresh, innovative eyes? How you approach your search will ensure you identify the right candidates for the role early on. Structured searches will help score candidates on essential skills, such as:
Technical ability (unique to your needs)
Creativity
Communication and teamwork
Adaptability
Analytical problem-solving and decision-making judgement
Persistence
Don't make the mistake of starting the hiring process without a fully defined vision of your ideal individual.
Know What the Most Talented Candidates Want
It's likely you're looking for similar traits as your competitors. Artificial intelligence is dominated by big organizations – Amazon spent $227 million on hiring AI skills last year. But this doesn't mean you can't attract the best engineers out there. Ensure you assess:
Salary – in line with your competitors, as well as geographically, and role-specific
Equity participation – a valuable perk to attract those with long-term goals
Flexibility – this is high on the agenda for many, particularly post-COVID
Remote working – make your reach limitless, and allow some engineers their preferred home set-up
Strong company culture – a crucial element to the most skilled workers is to work within a culture with aligned visions and ethics
Wellbeing packages – promoting health, from gym memberships to health food subscriptions, to counseling
Professional development – a clear space for supported career progression and opportunity is paramount
You know who you need, and what may attract them to your job vacancy. Now you need to know where to 'advertise'.
Know Where to Find Your Ideal Candidates
Posting a vacancy on a regular jobs board isn't the go-to solution to fill your vacancy. In fact, it can be a hindrance. With employment still recovering from COVID-19, you'll find job seekers firing their resumes left, right, and center. This slows your hiring process, while the best candidates are signed up with companies that acted swiftly.
Improve your candidate search by:
Creating incentives for talent to switch jobs – such as a project or professional opportunity
Incorporating an employee referral scheme – based on a strong employer reputation
Partnering with universities – creating a talent pipeline by providing financial support
Partnering with a staffing specialist – Cybernetic Search will provide exceptionally fruitful channels that link you to some of the most talented and well-matched machine learning engineers available
If you're not partnered with a recruitment specialist, you must commit to investing time, money, and resources into a laser-focused search for a passive target audience and talent pipeline.
Streamline Your Hiring Process for Machine Learning Engineers
To hire the machine learning engineers you need for your business goals and growth, you simply must have a streamlined hiring process. As you'd approach a new business plan or project, you must approach hiring with a strategy. Simply posting an outdated job description and hoping for the best could destroy your future. Your next machine learning engineer could be the vital hire that drives your success.
Here at Cybernetic Search, our extensive reach into the pool of active and passive talent is at your disposal. Reach out today, and we will bring results – contact Cybernetic Search.