The Challenges of Finding and Keeping Talent
30 Nov, 2022
5 minutes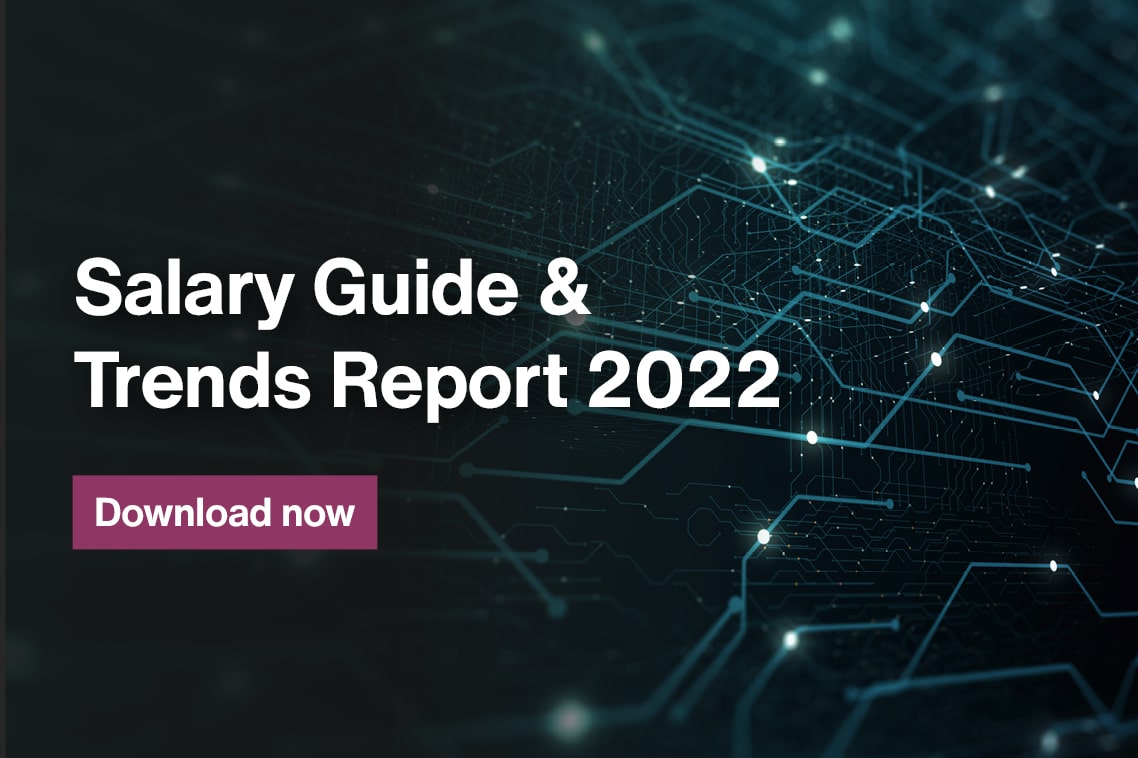 There's an interesting trend emerging from our Salary Guide and Trends Report for 2022. It's the conflict between improving recruitment packages and focusing on retention.
If our headline statistics say anything at all, it's that employers need to up their game when it comes to retention. 60% of candidates surveyed said they were considering moving roles in the next 6 months. That's a big number. When you combine that with the fact that they are happy to move to new areas of their industry, and that 38% of people would move countries for a better role, it's clear that employers need to be doing more to encourage loyalty and a long-term career approach.
At the same time, however, firms are looking to increase hiring this year. This comes after two years of either fairly flat recruiting levels or a complete stop on recruitment because of the pandemic. So it's extremely encouraging to see that 47% of employers surveyed are expecting to hire more people this year.
Balancing the recruitment scales
We're seeing two main priorities for employers here:
Improve retention
There is fierce competition for candidates, so why put yourself in the position of having to recruit? If you can create a positive benefits and culture environment that takes account of what your employees need, you'll be less likely to lose good talent to the labour market. This in turn will help you to reduce your hiring costs and build motivated and productive teams.
Candidates have told us that they are searching for new roles because they are dissatisfied with their current renumeration. It's also likely that they are looking for roles that offer more flexible working opportunities. They also want to work for organisations with positive culture – where diversity and inclusion are part of the culture, and where learning and development opportunities allow them to further their career within the business.
Employers need to give serious consideration to their current packages, culture and approach to help retain those key employees and to reduce churn – which results in expensive recruitment.
Be a competitive hirer
This goes hand-in-hand with retaining your existing talent. With 60% of employees considering a move, you need to have a competitive and compelling package to offer. This should, ideally, be the same as the package you offer your existing staff, so that your retention and recruitment approach delivers the same results – great talent beating a path to your door.
Candidates know they are in a strong position, and that results in firms becoming more creative in both their hiring strategies and into the packages they put together. The fact that candidates are willing to make significant geographical moves for the right role means hirers are working with a wider group of candidates – but it also means more competition.
Only a genuine package that supports and rewards candidates, delivering the working environment and the remuneration levels they are looking for, will result in high quality, talented applications.
To find out more about the details from our latest survey, download the US Report here and the EU Report here.