3 Cybersecurity Trends to Focus On When You Hire Remote Workers in 2021
30 Nov, 2022
5 minutes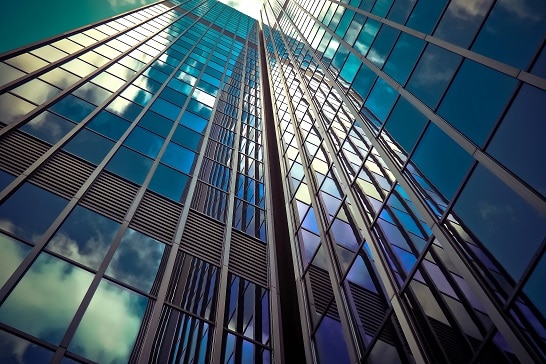 3 Cybersecurity Trends to Focus On When You Hire Remote Workers in 2021
And Three Simple Strategies to Protect Your Company from Cyberattack
It pays to consider
cybersecurity trends
when you're hiring remote workers. Recent reports – including the
Cisco 2020 CISO Benchmark Report
and a business report by Barracuda Networks – show just how critical it is to protect your remote workers and your business from cyber criminals:
Cisco reports that 52% of respondents say that mobile devices are a challenge to protect from security threats
Barracuda reported a 600% rise in phishing emails in less than a month
How dangerous is cyberattack to your business? The U.S. Securities and Exchange Commission estimates that the majority of cyberattacks are aimed at small and medium-sized businesses, and that around half of those that do suffer a cyberattack go out of business within six months.
Can you afford to ignore the cybersecurity trends? What strategies should you employ to combat this increasing threat?
Cybersecurity Trends Affecting Your Remote Workers in 2021
When it comes to your business, security is of utmost importance. Now that you have more workers doing their job remotely, you need to be on high alert. The good news is that you can keep your business data and employees safer by knowing what the top three
cybersecurity trends
are in 2021:
1. Data Privacy
The top cybersecurity trend is that
data privacy
is in danger for many companies. For years, data privacy has been a concern for business owners. Now that more employees are working remotely, it is an even bigger issue. Your business handles old and new data constantly. This data must stay confidential.
2. Cyberattack Through Social Media
Another of the top
cybersecurity trends
is social media platform attacks. Do you reach out to your audience via social media? Then you're at risk. Social media has lower levels of verification and authentication processes. Therefore, they are more open to infiltration by cybercriminals.
3. Artificial Intelligence
The third most common cybersecurity trend currently is weaponized
artificial intelligence
. As a business owner, you might be using a hyper-automation system to automate many business processes: it makes great business sense. However, the threat of being hacked through them is very real. Once in, cybercriminals could acquire free access to all the data held by your company.
3 Strategies to Protect You and Your Remote Workers
To
prevent cybersecurity attacks
for you and your remote workers, there are some simple strategies that you can employ. Here are three to get you started.
1. Create a Cybersecurity Policy
It is important to make sure everyone in the company knows that data security is a top priority. Therefore, the first strategy is to create a cybersecurity policy specific to your business. Some employees might not realize that they are responsible for preventing cybersecurity attacks. If they aren't working with company or customer data directly, it might not occur to them they could be open to attack and putting your business (and their jobs) at risk. This is where the cybersecurity policy comes in. You should require every employee to review the policy and sign it. This should include remote and non-remote employees. The cybersecurity policy should detail how to keep company data secure and what to do if there are signs of an attack.
2. Use Only Secure Devices
You should also make sure the internet connections being used by your remote workers are secure. Unsecured Wi-Fi networks are more vulnerable to cybersecurity attacks. The best solution for remote workers to keep internet connections secure is by using a VPN (virtual private network). If possible, provide work-only devices to your staff so that they do not access personal applications, social media, and websites on the same device they use for work.
3. Two-Factor Authentication
You should always use two-factor authentication. This requires all users to verify their identity. This is done with the use of a username, password, and another security measure. That security measure could include a PIN number sent to the user's cellphone or answering a security question. With these
cybersecurity measures
, your business data and employees will be more highly protected from cyberattack.
Are You Protected?
Your data. Your social media platforms. Weaponized AI. Three of the top cybersecurity trends that are shaping cyber protection in 2021.
Understanding how cybercriminals are finding new ways of attacking your systems and stealing your data will help you implement the strategies needed to combat attack – including attack via your remote employees.
The three strategies we have outlined here should be the starting point of your overarching cybersecurity strategy.
If you are the owner of a small to medium-sized business, can you afford to neglect your cybersecurity? Getting the right people on board is crucial, which is where we excel.
Whether you need experienced specialists on an interim basis, require consultants to help you plan and implement your cybersecurity policy, or would benefit from partnering with us as your managed service provider (MSP), we have the right solution for you. For the help you need to ensure your company and employees are protected from cyberattack, contact Cybernetic today.